Colour
I suggest looking at the clothes already in your wardrobe, make a note of the dominant shades and consider a colour of coat that will pull it all together.
Trends
Is there a trend you would like to try, for example faux fur? Why not try a coat with a removable fur collar? This way you can 'dip' into the trend whenever you like.
Style
I love trying new lengths and shapes, but do consider your lifestyle needs. If you are frequently in the car you may not need a long coat, perhaps a jacket would be better. Whereas if you are a regular commuter a longer coat will keep you cosy on a frosty morning.
My Top 10 choices
JD Williams have a superb choice for all shapes and sizes this season. It was a tough job but I managed to choose 10 of my favourites to share with you.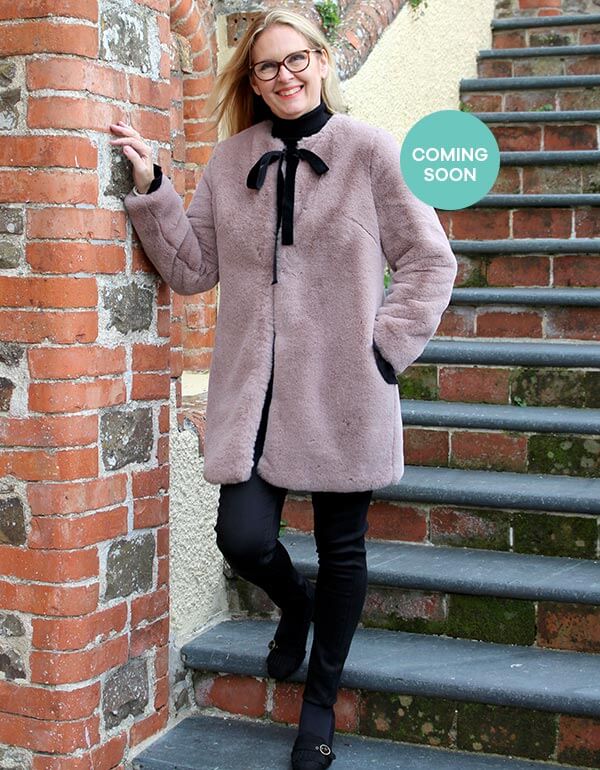 Dusty pink faux fur £90.00
Faux fur is always fun, plus it goes without saying that it is warm and cosy. This one features a pretty detail with its velvet ribbon that ties at the neck. The colour is a lovely dusky pink one to suit all complexions I think. Wear with a simple roll neck jumper and jeans or smart trousers and a pretty ruffled blouse.