Ally Oliver has edited seven magazines across women's, teens, fashion and food – as well as two websites in her career which spans almost 30 years. She's now a freelance journalist and editor.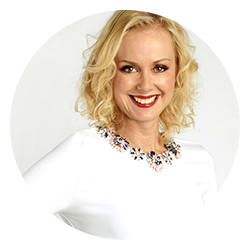 Time for a change? Tackling a new project or taking life in a new direction can be daunting but get a kick-start with these tips.
Moving out of your comfort zone, shaking things up a little bit and switching direction in life can give anyone the odd sleepless night. If you're returning to work after a long break or you've just decided that enough is enough and you need a complete change it's sometimes hard to know where to start. The great news is, thousands of us are doing this all the time – ask the right people for support (and make sure they're the 'can-do' kind of friend or colleague) and you'll soon be on your way.
1. Returning to work
Kickstart tip: Remember you've been a household boss for years!
If you're a mum who's taken a break from the workplace whilst bringing up children, there are organisations which specialise in helping mums back into work after a career break. The best known is Women Like Us (www.womenlikeus.org) who offer career coaching and workshops and advertise a wide variety of different jobs on their website. They can also help if you're finding full-time work difficult around family commitments so very useful if you're caring for elderly or sick relatives.
As your children grow, you find yourself with more time to spend on yourself. When my son started senior school, I had time to spare and used it to reconnect with my creative talents. I began to sew and crochet again, this soon led to me designing patterns and DIY projects for brands and magazines.
2. Considering a career change?
Kickstart tip: Test the water.
So many of us started out life believing we were made for that career in nursing/ banking/retail... but there comes a time, often in midlife, when we question if this is really IT. Questioning if you want to spend the rest of your life in your current role is healthy and natural - and necessary! Did you know, for example, that there's been a huge surge in people in the over 50s age group taking on apprenticeships in everything from healthcare to telecoms? We're finding the confidence to try something new. If you're worried about taking the plunge, try an evening course, a day's workshop or asking on your local Facebook group. We recommend the Next Door app and Facebook groups – they're a great source of local info and people sometimes ask for training in return for a skill you may have. Search Next Door on Facebook and it will invite you to connect with local groups, the app is very easy to use and similarly, will ask you which of the local groups you'd like to join. Small steps and conversations with people already working in the sector you're interested in can all help.