The Joy of Dressing Up
Find the pieces you've been dreaming of for every stylish moment of life after lockdown. Wave goodbye to cosy separates and welcome back statement silhouettes, bold new hues, heaps of sparkle and those striking prints we've missed so much. Get set to shine this summer.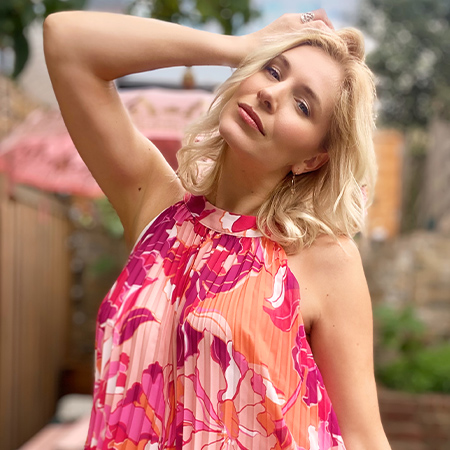 Stylist Tip
I wear a lot of dresses, the
colours in this one are amazing
and it's really versatile.
Shop Dresses
Q&A


With Louise Boyce
& Gayle Rinkoff

We chat to model and influencer Louise Boyce and celebrity stylist Gayle Rinkoff about life, lockdown, and their Staycation styles.

Shop the edit
Stylist Tip
Regardless of whether you
dress it up or down it's a feel
good dress!
Shop the edit
Stylist Tip
Put something on that makes you feel amazing,
you've really got to go for it, don't hold back,
after Lockdown go full force –that's my advice!
Shop Blouses
Share
#JDWStyleStories
Join the Style Room community by showing us how you're styling your looks for summer staycations and those post-lockdown dates in the diary