Reclaim
that room!
Jenny Wood is an award-winning journalist with over 18 years' experience writing for national magazines, newspapers and websites on everything from interiors and shopping to health and happiness.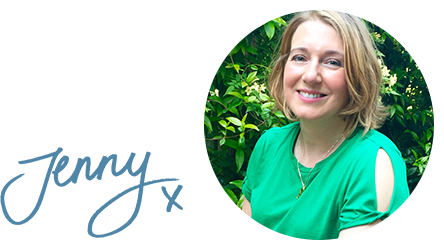 Now the kids have left home, it's time to take back your spare bedroom and transform it into a space that works for you…
How many days a year do you really use your spare room? If it only gets slept in by the occasional guest (or grown-up child returning for a visit), why not make the most of the space and give it another role, so you can enjoy it all year round? Here are some ideas…
Home Office
Swap the bed for a sofa bed and use the space for work, catching up on emails or Facebook. If you're mixing work and sleep, invest in a bureau or wardrobe-style desk with doors, so you can shut away clutter at the end of the day. Or consider a long shelf-like built-in desk – you can simply pop your laptop in a drawer when guests arrive, transforming it into a dressing table. Put work papers in decorative boxes; keep stationery out of sight in a shallow chest of drawers; and, if you're not sitting in it for long periods of time, use a stylish occasional chair instead of an office-y swivel one.
Music Room
You don't need to live in a mansion to be able to play, display or listen to music in a dedicated space. A piano will take up surprisingly little room; while you can hang guitars or other instruments from the walls, and store records in a wide bookcase. A cosy, thick carpet or rug, lots of cushions and heavy lined curtains will help to buffer sound (and appease the neighbours!).
Craft Room
Whether you like sewing, knitting, crochet or paper crafts, why not make room to enjoy your hobby? All you need is a decent-sized table to work on; then you can store fabric and craft materials in handy baskets on the shelves of a bookcase or storage unit. Use your wall space creatively too, with a wooden pegboard-style noticeboard – it's great for hanging anything from tools to reels of cotton on.
Ensuite Bathroom
Depending on the layout of your house, it may be possible to run pipework from your existing bathroom and turn your spare room into an ensuite. You could keep it simple with a toilet and sink; or go all-out with a luxurious wetroom, his'n'hers basins, or a supersized roll-top bath.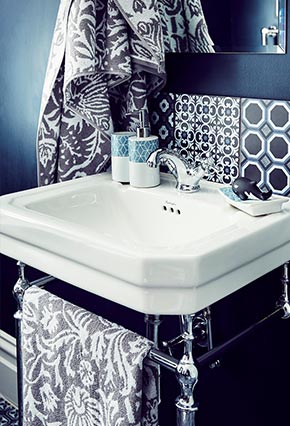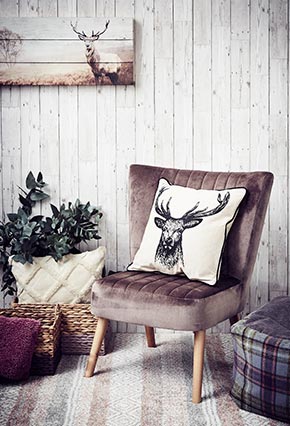 Relaxation Space
Downsize your furniture to create a space to practise yoga, Pilates or meditation in. Get rid of any unnecessary wardrobes or chests of drawers and consider built-in cupboards, which take up less room than freestanding ones. Then decorate in calm, peaceful shades; install a large mirror to help with postural exercises; and add an oversized floor cushion to collapse on when you're done!
This is a hot topic in our house. My eldest son is at university and my husband is itching to empty his room and turn it into the spare room we never had. But in my view, it's his bedroom until he has a home of his own… I think that could be quite a long way off!
Nikki Garnett
JD Williams Colour Council Member and style blogger for the over 40's at Midlifechic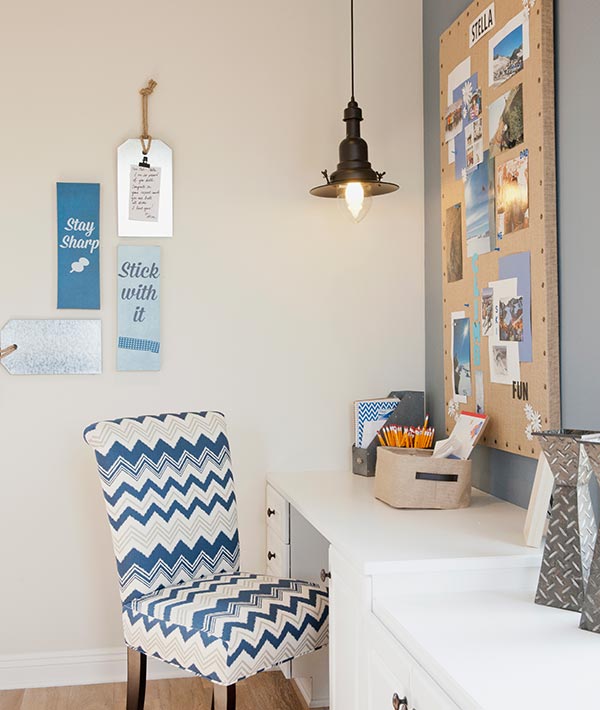 Art Studio
If there's lots of natural light, even the smallest room can become a place to paint or sketch. Paint the walls and ceiling white, add an easel and a stool, and store art materials on a wheeled trolley, for easy access. If possible, think about installing a small sink in one corner for cleaning brushes and paint-y hands.
Dressing Room
Free-up space in your main bedroom by using your spare room to dress in. Invest in floor-to-ceiling wardrobes or rails, and put folded clothes in a chest or wardrobe with shelves, so that you can see everything instantly. Don't hide hats, bags or necklaces away – make a feature of them displaying them on wall hooks; and stash shoes in boxes with a photo of each pair stuck to the front. Lastly, a full-length mirror is essential. Fix it to the back of the door or the front of a wardrobe if you're short on wall space.
Style it up!
Kit out your new home office with these great-looking accessories:
Reading Room
Create a mini library by lining one or more walls with bookshelves, and put shelving above the window or door too – you'll be surprised how much you can fit in. Consider ordering your books by the colour of their spines for a stylish and fun rainbow effect. Next, add a comfy chair and footstool, and a side table to keep your cuppa within easy reach. Finally, an anglepoise lamp or positionable floor light will mean you can keep turning pages long into the night.