Time for
Something New.
Jenny Wood is an award-winning journalist with over 18 years' experience writing for national magazines, newspapers and websites on everything from interiors and shopping to health and happiness.
Got more spare time than you used to? Now's your chance to try something completely different.
Here's how…
Believe it or not, suddenly having more time on your hands can be quite daunting. But whether your kids have gone to school or university, or you're lucky enough to be enjoying your retirement, this is a brilliant opportunity to get out there and try something new. After all, there's only so much coffee you can drink, shopping trips you can go on or Facebook posts you can scroll through before you're itching to do something fun, different and exciting.
But what exactly? And how do you find a hobby that's a perfect fit for you? Why not try some of these suggestions for size…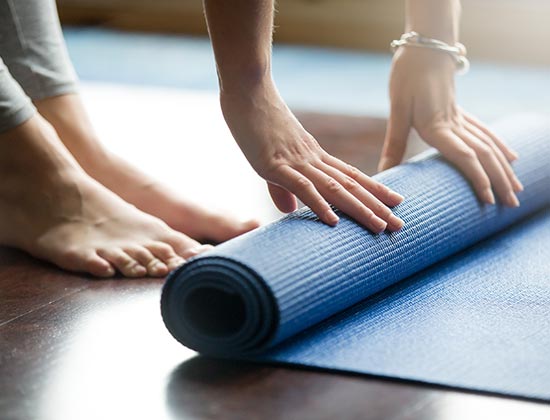 Get Physical
Keeping fit and active doesn't have to mean sweating it out in the gym. Ask your local leisure centre, council, or U3A group (U3A.org.uk) about activities you might not have considered before, such as Aquazumba (swimming pool-based dance classes), Nordic walking (hiking with ski-like poles), badminton, dancing, hula hooping, T'ai chi, or ice skating.
Give Something Back
Volunteering has entered the 21st century – now, as well as working in charity shops there's a whole host of interesting ways to help out in your community. You could do shifts at a food bank, mentor college students, work at an animal centre, become a museum guide, get involved in 'green' volunteering with a nature group or even become a special constable. Contact your nearest volunteer centre (find a list at NCVO.org.uk), search the Do It database (Do-it.org.uk) or check out the volunteering vacancies at Charityjob.co.uk.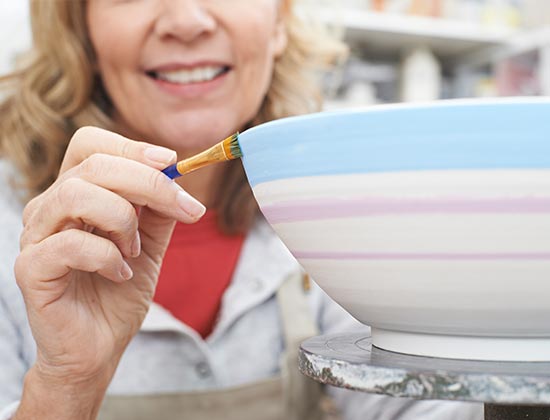 Learn a New Skill
From beginning a new language or playing an instrument, to upcycling furniture or taking woodwork classes, learning a new skill is not only fun, but it can be pretty useful, too. It could even inspire a whole new direction in life or a career change. Contact your local further or adult education college (your council should have a list) for details of courses near you.
Ashley from
Lazy Daisy Jones says:
I currently spend much of my day sitting down, so my next hobby will be one that gets me out of the house. I've challenged myself to start yoga classes by the end of this year. I plan to start gently and hopefully my body and general health will thank me for it.
Be Creative
Relaxing, enjoyable and a great way to make likeminded friends, taking up an art or crafty hobby is a brilliant way to fill your time. You could try something hands-on, such as pottery, photography or embroidery (which is making a comeback at the moment); or get in touch with your artistic side and try life drawing or print-making. Alternatively, try learning a new instrument, from the harmonica to the piano; or start up a blog or join a creative writing class, so you can pen that novel you've always dreamed about. Contact your local college for details of courses, or visit Groupon.co.uk for deals on classes nationwide.
Put on your apron
f there's one thing TV's Great British Bake Off has taught us, it's that baking is about so much more than cake. Why not sign up for a breadmaking workshop, take a cookery course in your favourite cuisine, or learn to decorate cakes like a pro? Search Google for local courses or check out Obby.co.uk.
Bake to Basics
It's the country's favourite hobby, so here's the best-looking baking kit to get you started…
Play Games
Learning a board or card game such as poker - or a more modern game such as Hanabi or Carcassonne - will challenge your brain, and widen your social circle too. Check out online tutorials, contact your local U3A for groups near you, or put a call-out on Facebook to set up a new weekly group of your own.