Boho Your
Own Way.
Jenny Wood is an award-winning journalist with over 18 years' experience writing for national magazines, newspapers and websites on everything from interiors and shopping to health and happiness.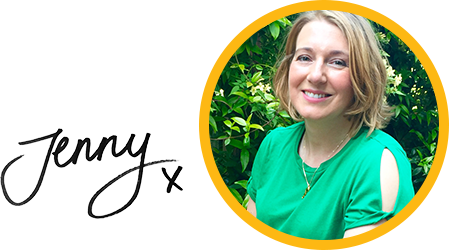 Add some flower power to your wardrobe with this season's prettiest new prints.
Boho is back! The Autumn catwalks at Joseph, Isabel Marant, Coach and Mulberry were blooming lovely, with bright blowsy flower prints and beautifully embroidered folksy florals. It's being called the 'Bloomsbury' look, as it's the kind of thing Virginia Wolfe and her fellow artists wore circa 1900s while hanging out together as the 'Bloomsbury Set'.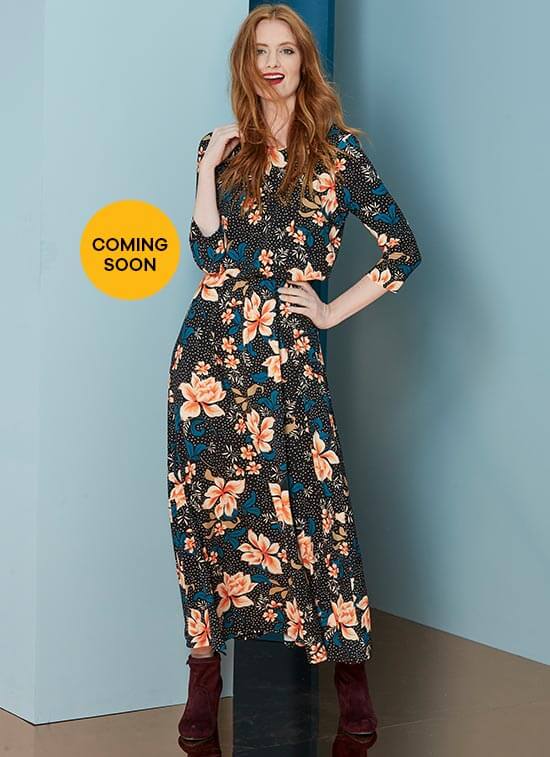 Dress £39.00
Luckily, this grown-up boho look totally works for 'normal' women too and feels super fresh again. Perfect for this time of year, long floaty skirts and dresses are ultra flattering, as the gathered fabric skims forgivingly over any curves; while three-quarter-length sleeves are a godsend for those of us who want to keep our upper arms under wraps. A flowery blouse will lift a plain skirt or trousers for the office, or look great with dark denim at the weekend.
Jenny's Style Tips
• A dark floral skirt will see you right through to the party season – I'll be adding a bright wide-neck top and some chunky heels (for pain-free dancing in) to mine.
• Gold jewellery works best with these rich, busy prints - however you don't need much. Just pop on a few skinny bangles, or some gold hoop earrings.
• Finish off your outfit with a vintage-look brown leather bag – I'm a big fan of satchels and flap-over styles.