Tips & Tricks
1.Sign Up For Email Alerts & Newsletters
Signing up for email alerts and newsletters is a great idea if you're hoping to get first pick of the deals on Black Friday. Retailers will often release tip-offs and about some of their biggest and best deals ahead of the day itself, so if you haven't already, then now's the time to hit 'subscribe.
2.Add Items To Your Wish List
A handy online safe space to store all the gizmos and gadgets you're planning on popping under the Christmas tree, every Black Friday shopper needs access to a wishlist. Our wishlist is, without question the best place to pop those pressies & treats before they hit the sales.
3.Do Your Research & Be Organised!
Perhaps the most important Black Friday shopping rule is to be organised. Do a bit of research before making any big investments, and if you're buying presents for people, scratch their names off as you go along to make sure that everyone has been covered.
4.Start Shopping Early
There's nothing more vexing than whipping out the iPad at midday for a spot of Black Friday shopping & realising that all the biggest & best bargains have already been scooped. So, to avoid any disappointment, be sure to get online early doors.
5.Use a Fast Internet Browser
An outdated internet browser that's slow & laggy is likely to let you down when websites are mad busy, so make sure that you've got the latest version installed before the big day arrives.
How to Bag the best deals with
JD Williams
1. Sign up for email alerts
2. Download our app & turn on push notifications
3. Follow us on social media for all the latest updates
What is black Friday?
Traditionally an American event, Black Friday falls the day after Thanksgiving, and marks the first official day of the Christmas shopping season (how exciting!) It's always the last Friday of November and to celebrate the festivities, stores slash their prices to a fraction of the original cost. Rewind 10 years or so, and Black Friday was virtually unheard of here in the UK, but now, both retailers and shoppers alike just can't get enough of those Black Friday sales.
When is Black Friday?
The 2020 Black Friday Sale officially starts on Friday 27th November, but amazing deals and discounts will be available to snap up in the days leading up to Black Friday and beyond.
The Monday following Black Friday has now famously been dubbed 'Cyber Monday', and marks the release of tons more exciting offers. At JD Williams, we've got the very best Cyber Monday deals lined up for you to look forward to, so, roll on Cyber Monday 2020.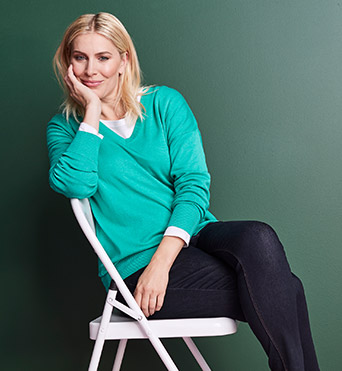 Why is Black Friday called Black Friday?
Black Friday poses the perfect opportunity to save cash and bag fantastic deals on tons of amazing products, but in the past, this eagerly-anticipated mega sale has caused more than its fair share of chaos...
The Philadelphia Police Department came up with the name 'Black Friday', following a series of accidents and serious traffic jams the day after thanksgiving. Desperate to make the most of the Black Friday discounts, some shoppers were prepared to fight one another to bag the best bargains on the shelves! Scary stuff! Fortunately, all of our Black Friday deals are online, so there will be no risk of any bad behaviour here!