Fusions by East
Bright colours dance together with vibrant prints in this brand new collection of evocative creations from East.

Inspired by the miniature of the Maharajas of India, this elegant collection of dresses and separates is perfect for a summer's evening. Celadon, pale jade and cream are highlighted with touches of gold embroidery.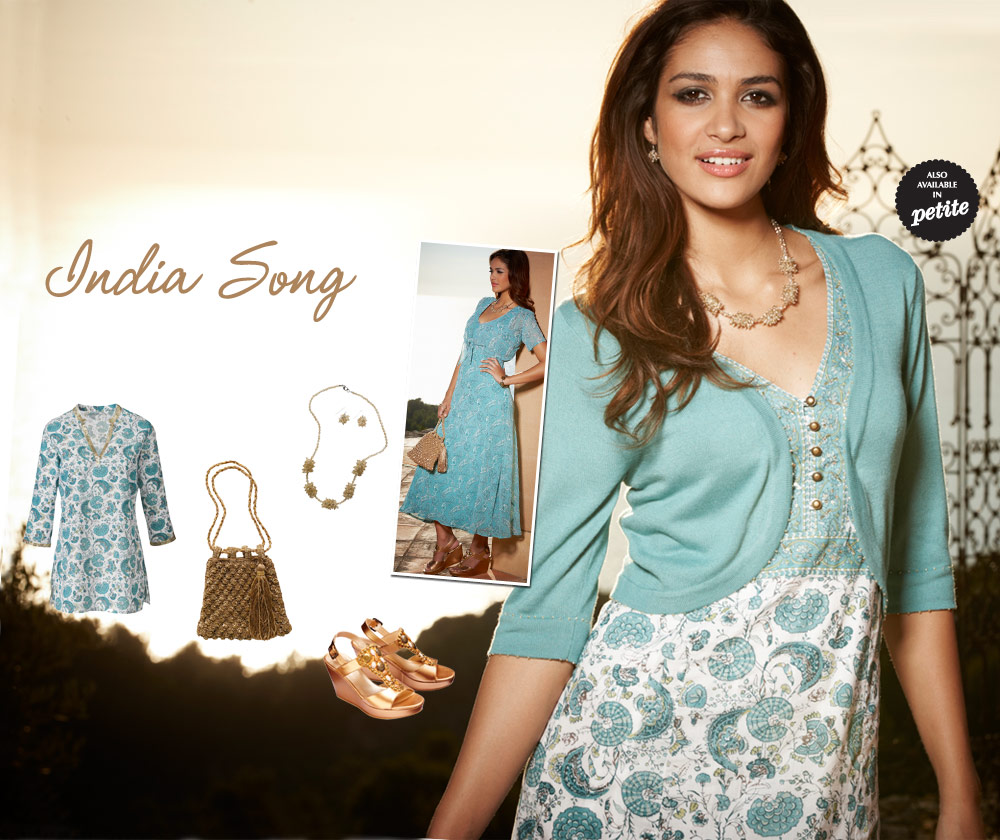 A sophisticated palette of blues and white make this summer collection modern and fresh. Inspired by the Italian Riviera, the washed linens and cool cottons are punctuated by blazer stripes and versatile print which can be dressed up or down.