JD Williams brings you plus size tops



- a great collection of causal and dressy tops

As specialists in plus size clothing we know what makes a fuller figure women look and feel great; that's why you'll find a great collection of plus size tops in so many different styles at JD Williams. In sizes 12-34, our plus size tops are designed with larger women in mind, using fabrics, prints and shapes to flatter plus size figures.

Shop for plus size clothing online now on the JD Williams website
Plus size blouses & women's shirts
Beautiful for a special occasion or the office, a plus size blouse gives a lovely feminine touch to any outfit, especially in floral prints or with frill detailing. We have a great range of plus size blouses including short and long sleeved.
Wear a plus size shirt for the workplace with trousers or a skirt and you'll instantly look smart and stylish. We have plenty of work shirts for women in many colours, as well as fashionable boyfriend shirts for casual wear and dressier shirts for special occasions.
Plus size cardigans, jumpers & shrugs
You'll find our plus size cardigans are so practical that you'll want to buy more. Great for layering, wear plus size cardigans over vest tops when it gets cool outside. We've lightweight and chunky cardigans for all seasons.
From v-neck jumpers and roll neck jumpers to baggy jumpers and chunky jumpers, we have a wide range of plus size jumpers that are ideal for winter.
From casual knitted shrugs to delicate evening shrugs, you'll love our collection of plus size shrugs that are great for wearing over strappy tops or dresses to conceal upper arms or when it gets a little chilly.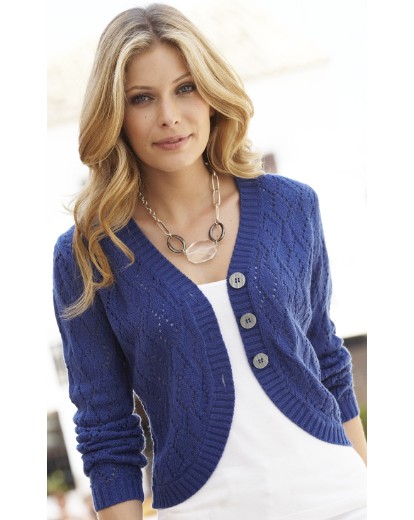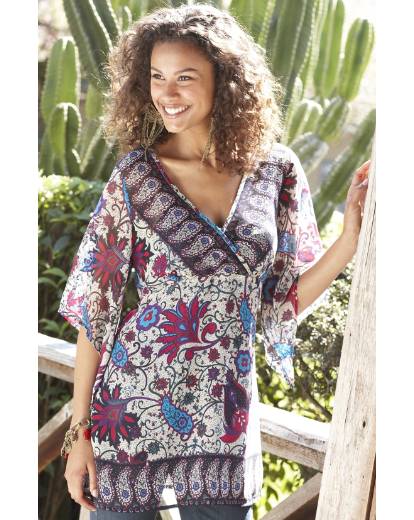 Jersey tops, t-shirts & plus size camis
Easy to wear and in so many styles, our jersey tops are one of the most popular types of plus size tops because of their versatility. You'll find jersey plus size tops in casual styles for everyday wear as well as more dressy tops.
At JD Williams our t-shirts are a little more stylish than normal t-shirts; you'll love our feminine plus size t-shirts that come in lovely designs and colours, and some with beautiful detailing. A camisole is a nice choice for summer, they're so easy to wear and flatter fuller figure women.
Plus size tunics, twinsets & vest tops
One of our most popular styles of tops, you'll love plus size tunics that are comfortable and easy to wear with leggings, tights or jeans. You'll find plus size tunics in different styles from casual to dressy, offering you a choice for all occasions. We've plus size twinsets from jersey twinsets and cardigan twinsets for casual wear to embroidered twinsets and embellished twinsets.
All women need vest tops in their wardrobe and that's why we have a great choice of plus size vests. In many colours from bold to pastel, as well as great value multipacks of vests, you can't go wrong. Plus size vest tops are great for layering.
Get money off with JD Williams voucher codes
Use a JD Williams discount code for an even better bargain and extra money off your order. You'll find all the official and most recent JD Williams voucher codes on our discount code page so keep checking back for the latest money off vouchers.
You'll also get 10% off your first order at JD Williams and if you sign up to our emails you'll hear about the latest offers and deals first!